Hackman hacks Lieke van Lexmond
Campaign aims to raise security awareness
Published on: Wednesday 13 March 2019
On 17 May, SIDN launched the 'Hackman' internet campaign. For the campaign, ethical hacker Rickey Gevers takes on the challenge of hacking actress and presenter Lieke van Lexmond. He also gives advice on staying safe on line. Our aim is to make the Dutch public more aware of on-line identity and security and the associated risks. SIDN's marketeer Sietske Plantinga and on-line communication specialist Nicole Wedler explain.
Making the internet safer for everyone
Sietske: "Most people know SIDN as the organisation that issues .nl domain names. However, our mission is much wider than domain registration: we want to help build a safer internet for everyone in the country. Hackman is a contemporary way of doing that... something people can relate to. The videos of ethical hacker Rickey Gevers hacking a Dutch celebrity are a great way of grabbing attention and getting everyone thinking. By the end of the campaign, we hope to reach more than a million people."
Internet security begins with you
"Research by Statistics Netherlands (NL) has found that more than half of Dutch people don't always feel safe on line," continues Sietske. "Naturally, that's a worrying figure. But, as with so many things, the solution begins with you. We therefore want to increase security awareness amongst the Dutch public. At the same time, we'd like people to know just how much we're doing to make the internet safe in the Netherlands. We invest large sums in national internet security, and we feel it's important that people know about us and the work we're doing on their behalf. At the end of the day, millions of Dutch people who have .nl domain names or simply use the internet depend on our services."
Video already has 100,000 views
A series of videos is being posted on line showing how Rickey Gevers goes about trying to hack into Lieke van Lexmond's virtual world. The idea is to get viewers thinking about the potential risks of their everyday internet behaviour. Nicole: "The campaign is going really well. In the first week alone, more than ten thousand people visited the site and many of them did the test. The video has now had more than 100,000 views on social media. Lieke van Lexmond has proved to be the perfect choice as the 'victim'. She appeals to a very wide audience."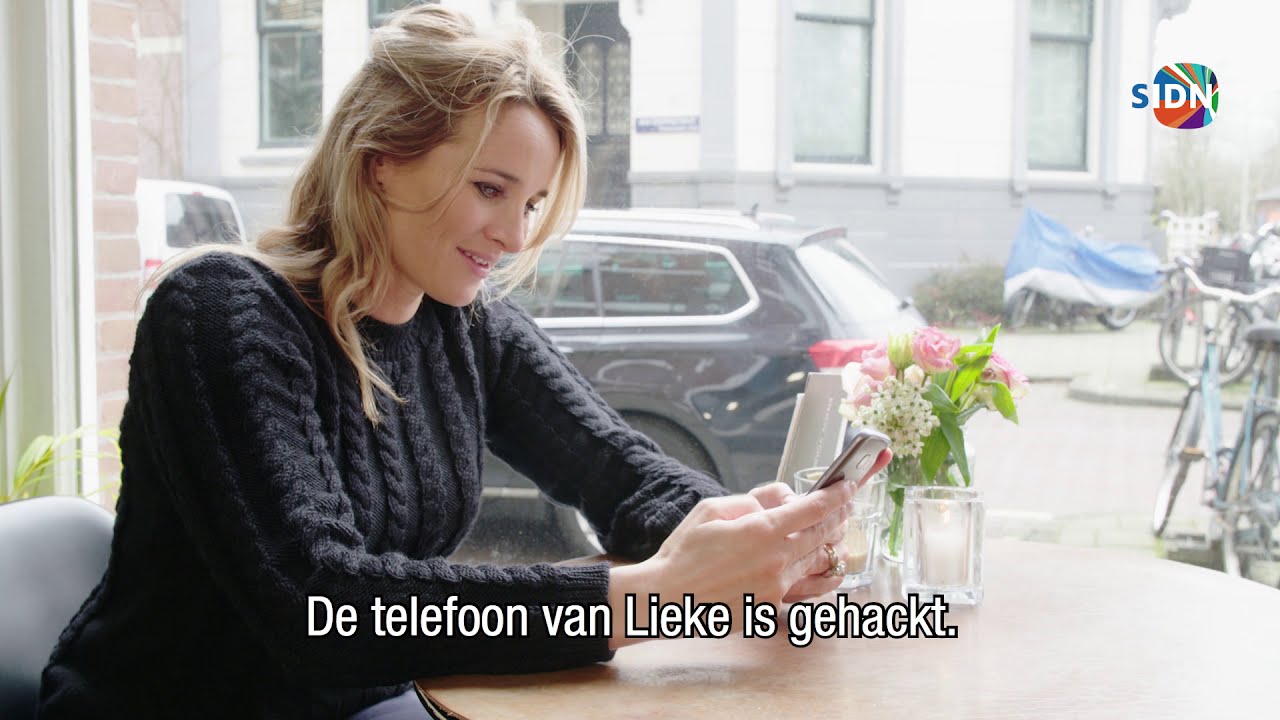 Room for improvement
On the Hackman website, you can also test the security of your own on-line activities. Do you often use public wi-fi connections or let your internet browser save your passwords, for example? Via the site, Rickey gives security advice tailored to your answers. On the subject of security awareness in the Netherlands, Nicole says, "There's room for improvement. We regularly do research in this field, such as our periodic surveys of trends in internet use. From the findings, we know that older internet users tend to pay more attention to personal internet security than younger users."
Who'll dare to be next?
Sietske: "Hackman began with Lieke's smartphone, but it's moved on a long way since. Visitors to the platform can vote on what Hackman should tackle next. Over the coming weeks, we'll be publishing videos of the follow-up hacks." Is Hackman going to take on more celebrities? "Whos knows," says Sietske. "We'll have to see who dares to be next. :-)"
Comments